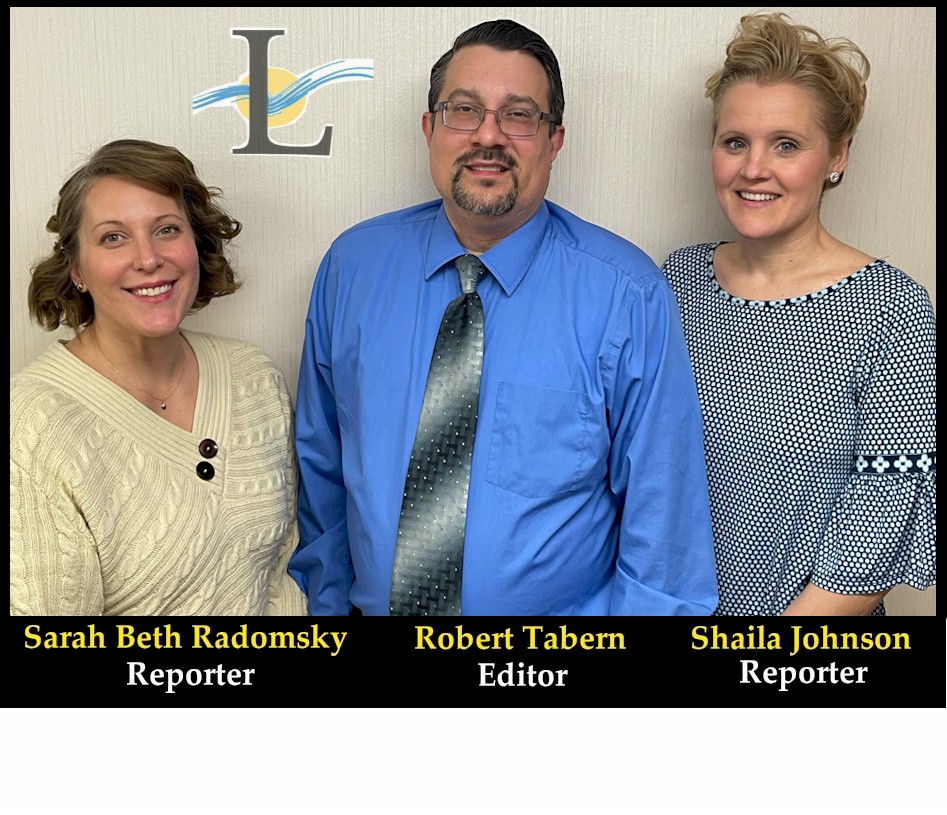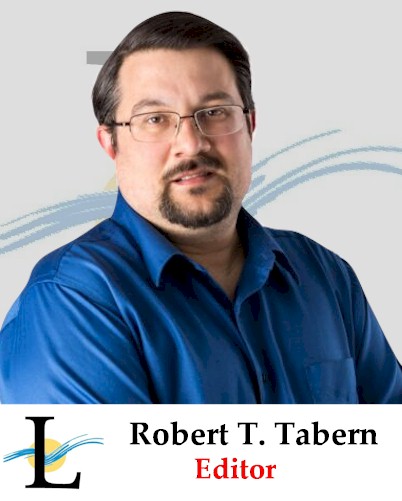 Robert Tabern has been editor of the Inter-County Leader since July 2022.
Raised in the north suburbs of Chicago, Robert discovered a passion for journalism while attending Glenbrook North High School in Northbrook, Illinois, writing for the student newspaper and hosting shows on the school's radio and cable television stations. One of his first jobs was running camera for sporting events at the local cable company.
In 1997, Robert moved to Jonesboro, Arkansas, to attend Arkansas State University, where he earned a bachelor's degree in broadcast journalism. During college, he worked on-air and behind the scenes at several local radio stations, including KASU-FM, KDRS-AM, and KLQZ-FM. Robert also served as a producer for three years at KAIT-TV, the ABC affiliate serving portions of Northeast Arkansas, Southeast Missouri, and West Tennessee. It was there he covered such events as the Westside Middle School Shooting in March 1998, the tribulations of Y2K, and September 11th.
After college, Robert held various media and communication roles here in the Midwest, including producing and reporting for WKJG-TV (NBC) in Fort Wayne, Indiana, senior news/web producer at WDJT-TV (CBS) in Milwaukee, and assignment editor/travel reporter at WTMJ-TV (NBC) in Milwaukee. Robert also worked in communications for the City of Oak Creek's police and fire departments. More recently, he served as operations coordinator for a travel company in suburban Milwaukee, and then as a passenger development director at a railroad in Washburn County.
In his spare time, Robert enjoys traveling around the country and the globe with his wife, Kandace. The couple are just a handful of people who have visited all 423 National Park Service units in the United States. Robert and his wife founded and currently manage a 501(c)(3) non-profit railroad organization called the Midwest Rail Rangers, which provides historical programs on trains across a seven state region. The two have also written and published more than a dozen railroad history books and rail route guides. Robert and Kandace also enjoy photography and have had some of their work shown in professional galleries across the United States.
Robert is only the sixth editor in the Inter-County Leader's 90-year history. He is passionate and committed to covering community festivals, sporting events, government, schools, spot breaking news, and much more. Robert says, "Most of the television news we get here in Barron, Burnett, Polk, and Washburn Counties come from stations between 70 and 100 miles away in many cases. And then, crews only come here when there is something really negative going on. I love Northwest Wisconsin… and want to put a spotlight on the good going on in our towns."
Robert follows in the footsteps of earlier Inter-County Leader Editors, including Bennie Bye, Romain Brandt, Elmer Haumant, Bernice Asper, and Gary King.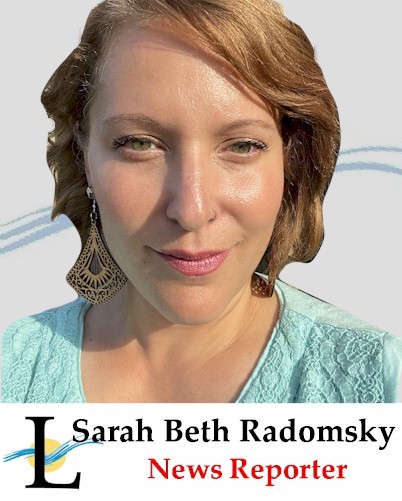 Sarah Beth Radomsky started as a freelance writer for the Leader in June 2022 after walking in and asking if the paper was hiring writers at the prompting of her father to "do something" with her writing talent. She was hired as an official reporter for the paper in August 2022 after "writing too much to be a 'stringer'" – a term for someone who only writes occasionally. Untrained in traditional journalism, Sarah Beth grew up with a love of creative writing and a passion for learning about the stories of others through biographies and history.
Having grown up in the foothills of the Rocky Mountains in Colorado, Sarah Beth enjoys nature and has developed a passion for the arts and literature from her parents. Her mother was a writer and editor, and her father was an electrical engineer, who also studied the arts. Several supportive teachers also encouraged her to write and develop a passion for history as well.
After moving to Minnesota to attend the University of St. Catherine, she pursued studies that focused heavily on psychology, philosophy, social work, Spanish and the arts, earning a degree in applied ethics, with a minor in social welfare. During that time, she met her husband while also beginning what would start a career in mental health services.
Sarah Beth also went on to start a family, and now has seven children, one with special needs. She and her family moved frequently as independent contractors for eight years, living in the Kansas City area, Colorado Springs, Colorado, and later Central Asia, in Almaty, Kazakhstan, where she learned Russian. She currently farms with her family on 25 acres in the village of Frederic. Sarah Beth has also worked as a mentor in the past, and is also a certified parent peer specialist.
In her spare time, she enjoys photography, especially landscapes involving clouds, farms and nature. You might find her at the beach with her children looking for treasures in the sand or, more likely, reporting on a local event near you with some children in tow, enjoying the activities with them. She also loves her local church community, Crosswalk, and spends a lot of time involved with activities and friends there. Of all the places she and her family have lived, she says country life and living is her favorite, and "This is where it is at."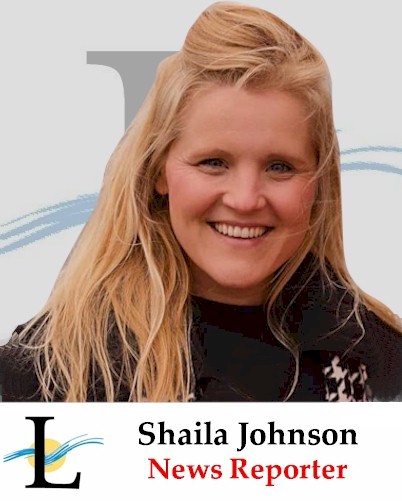 Shaila Johnson started as a reporter for the Inter-County Leader in November 2022, but is definitely not a "newbie" to Northwest Wisconsin. Shaila's family has deep roots going back for several generations in Polk County. Her father served in county government when she grew up, and that got her interested in government, news, and current events. Shaila is graduate of St. Croix Falls High School, where she served as the class treasurer for all four years. She also played volleyball and basketball for the Saints… and is proud that her three children – Josie, Johnny, and Julie – can now be part of the same school district today that she attended.
After being a stay-at-home mom for several years (one of the toughest jobs around!), Shaila formed her own cleaning business in 2010. In between reporting on news stories for the Inter-County Leader, Shaila continues cleaning local homes and businesses around the area. She enjoys both the physical side of makings things sparkle, but also running every aspect of the business – from record keeping to reaching out and establishing new customers. Shaila also owns and operates a laundromat in Cushing.
Her most recent position before becoming part of the Inter-County Leader family was as executive director of the Polk County History Museum in Balsam Lake. Shaila did everything from running the office and social media accounts, to obtaining donations for the museum, organizing and encouraging school tours, designing community outreach events like historical talks and presentations, and representing the museum at chamber of commerce events. Shaila met the new Inter-County Leader Editor at one of the museum events and he was very impressed with her writing and organization skills – and the rest was history! She was chosen as our newest reporter.
Shaila enjoys writing about history, sporting events, and any topic that impacts her community. One of her first articles was about the effort to save a historic local ball park from being sold for private development in Eureka. One of the things that Shaila feels very important about is telling every side of a news story and finding out what people want to see in the local newspaper… especially in an area of the country that does not have many other news sources.
Shaila also enjoys spending time with her family and serving as treasurer on a local township board. While she doesn't really enjoy the day-to-day aspects of cooking, she does enjoy planning special events and food parties for her family and friends. One of her favorite holidays in Halloween. Rumors has it that she keeps several totes around the house just for when October 31st rolls around. Another day marked off on Shaila's calendar every year is December 13. That's where her Swedish heritage comes out and her love for the celebration of Lucia. It is one of the oldest Swedish Christmas traditions, which involves girls dressing up in white dresses and robes, with candles placed in their hair.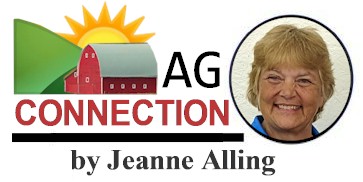 Jeanne Alling is a special correspondent for the Inter-County Leader when it comes to various agriculture events in Polk and Burnett Counties. You can read her "Ag Connection" reports several times per month in the Leader.
Jeanne grew up on a dairy farm near Centuria, and then went on to attend UW-Madison in Dairy Science and the Farm and Industry Sort Course. She also attended UW-River Falls to be certified to teach agricultural education. Jeanne has taught 'ag ed' at the Ondossagon, Ashland, Shell Lake, and Unity Schools for over 30 years. She also subbed in 'ag ed' at Turtle Lake and Luck Schools.
When not reporting on 'ag news' for the Leader, Jeanne is extremely active in the community as a member of the Polk County Agriculture Advocates, Unity Lions Club, Roundabouts HCE Club, Polk County HCE officer, Polk County Fair Board, Turtle Lake FFA Alumni, South Milltown 4H leader, South Milltown Schoolhouse Foundation, Polk County 4H Leaders Federation, Centuria Memory Days committee, Advisor for the Unity Leo's Club, and lifetime member of National FFA Alumni and Supporters. As Jeanne says, "If it's for kids, I will support it."
In her spare time, Jeanne loves to take photos and write, raise a vegetable garden for her family, and sell produce with homemade canned goods at the Balsam Lake Farmers Market. Her husband, Al, supports Jeanne's community involvement. Her daughters, Johanna and Jena, get involved too with service programs. Jeanne also loves taking care of her grandson, Josiah.
Jeanne says, "Family is important to me, traditions are important, and serving others by writing about area events and people is important to me too. Having people become more ag-literate is my way of advocating agriculture in our community."
Jeanne has been writing for the Leader for many years, but officially joined our team as a special correspondent with her "Ag Connection" reports in August 2022.